If you're like most people, you dream about buying a nice home in a nice neighborhood. Well, here's your chance to make your dream come true! If you can afford a reasonable down payment and monthly payments, you could easily qualify for one of our exciting home purchase programs!
Our easy-qualifying "Lease with an Option to Own" Program moves you in today with a reasonable down payment and affordable monthly payments. We will work to help you qualify for traditional financing later!
Our "American Dream" Homeownership Program requires no bank financing and gives you all the benefits of home ownership! Enjoy immediate occupancy, tax breaks, and the pride of owning your own home! We are not Bankers, or any other Financial Institution. This program is limited by State law.
Good, Bad or Ugly Credit is OK!
Perhaps one of these situations applies to you: self-employed, short job history, past (or even present) financial problems. Don't worry, these problems don't scare us!
Inicio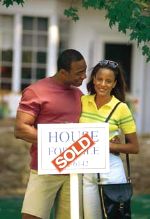 Si usted es como la mayoría de la gente, usted sueña con comprar una casa bonita en un buen barrio.
¡Bueno, aqui esta su oportunidad de hacer su sueño una realidad! ¡Si usted puede disponer de una quota inicial
rasonable y pagos mensuales, usted puede calificar para uno de nuestros excitantes programas de compra de casa!
Nuestro Programa de "Rente-para-Comprar" lo mudara hoy con una rasonable cuota inicial y pagos mensuales. ¡Trabajaremos para ayudarle a que califique despues para financiamiento tradicional!
Nuestro Programa de Ser Dueño del "Sueño Americano" no require financiamiento bancario y le aporta todos los beneficios de ser propietario! Disfrute inmediatamente ocupar su propiedad, beneficios de impuesto, y el orgullo de ser dueno de su propia casa!
¡Crédito Bueno, Malo o Feo esta Bien!
Posiblemente una de estas situaciones le apliqua: Empleado Propio, Poca historia de Empleo, problemas financieros anteriores (o hasta presentes). No se preocupe, estos problemas no nos asustan!